Hey ihr Lieben,
wie gehts euch so?!
Heute war mal wieder echt mieses Wetter hier in Berlin ....
zum kotzen, der ganze regen ...
das wars wohl mit dem Sommer :(
Hab am Wochenende mal wieder nix von mir hören lassen,
naja hatte keine Zeit,
Samstag wurde der Bday von Jasmin gefeiert
und Sonntag war ich davon immer noch fertig ...
obwohl ich nicht viel getrunken habe,
ein Tequila hier, einer da ...
aber eig hatte ich mich zurück gehalten ;)
muss ja auch mal sein ...
hab aber leider kein Foto von Jasmin und mir gemacht,
aber das wird am 4.9. aufm Bday von ner Cousine nach geholt ;)
Naja jedenfalls, meine große Schwester aus hat mir aus ihrem Urlaub in Griechenland
ein echt cooles Armband mit gebracht ,,,
und ich LIEBE Lederarmbänder ;)
Es ist schlicht und einfach, aber mir gefällt es total ;)
Und meine Lieblingskaugummis
Its Trident, the only gum my mom let me chewing :D
Ich liebe diese Kaugummis seit ich sie letztes Jahr in New York entdeckt habe
und mich dumm und dusselig an den Kaugummis gekauft habe ;)
nur leider findet man die hier bei uns nicht :(
naja ich bin gerade von der Arbeit gekommen und habe mal so im Inet rumgestöbert
und diese 3 paar Schuhe gesehen
und überlege jetzt welche ich mir davon vllt holen sollte ...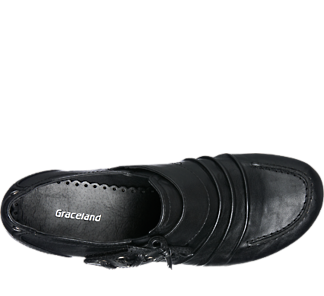 Naja jetzt weiß ich nicht welche mit am besten gefallen ...
also die letzten wollte ich mir schon lange holen,
aber ich glaube es lohnt sich nicht mehr, weil ja bald der Herbst kommt, und Winter ist ja auch nicht mehr weit
und ich denke nicht dass wir hier in Berlin noch mal besseres Wetter haben werden,
wo ich die Schuhe anziehen könnte ...

Naja vllt sollte ich erstmal im Laden gucken, ob sie mir dann überhaupt noch so in natura gefallen werden ;)
Aber was sagt ihr zu den Schuhen?
Which pair do you like the most?!
Ach und bevor ich es vergesse ...
hat jemand von euch Erfahrung damit:


Ist es gut? Könnt ihr es empfehlen?!
Und wie benutzt man es am besten?!
Naja das wars eigentlich für heute ;)
Hoffe ihr habt alle noch einen schönen Abend!
Toodles X